ASK A RANCHER
FREQUENTLY ASKED QUESTIONS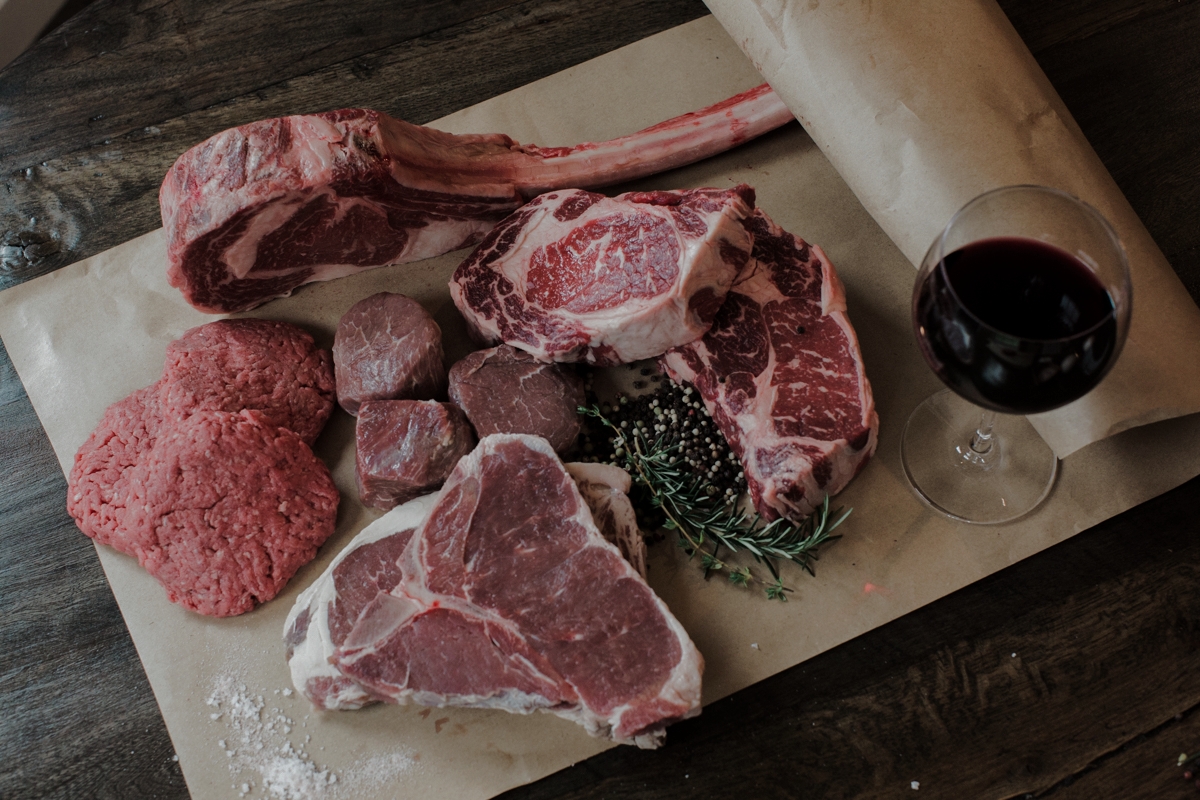 WHAT MAKES YOU "GOOD RANCHERS"?
We are a company that was founded on the core value of giving back. Since 1949, our family has invested into strengthening our local community by providing quality service & products at an affordable cost. Now, 70 years later, we are keeping that same principal alive with our Farm to Market Sales. With each city that we service, we pledge to give back 5% of our proceeds to the local Food Bank or charity. That means that together we can make a difference and bring more "good" into the world, one city at a time. That's the Good Ranchers' promise.
IS IT AMERICAN BEEF?
Yes! All of our beef is USDA Inspected and 100% American Beef.
WHAT DO YOUR CATTLE EAT?
Our cattle eat a diet consisting of grass, hay, sorghum silage, corn silage, flaked corn. Our Good Ranchers Program has strict protocols that outline what the cattle are allowed and not allowed to eat.
HOW LONG IS YOUR PRODUCT AGED?
All of our steaks are wet aged for a minimum of 28 days.
WHAT IS THE DIFFERENCE BETWEEN DRY AGE AND WET AGE?
The difference between wet aging vs. dry aging is in how the meat is dehydrated. For dry-aging, whole sides of beef or primal cuts are hung in open air at a temperature just above freezing and left to age for several weeks. Not only are the enzymes working on the muscle tissues during this time, but the meat is also slowly dehydrating. This concentrates the meat and changes the texture and flavor. With wet-aging, cuts of beef are vacuum-sealed in plastic and shipped to the market. The aging takes place in the 4-10 days between slaughter and sale while the meat is in transit and the enzymes have time to tenderize the meat. The biggest plus is that there's no weight-loss in the meat due to dehydration. It is a relatively recent technique that developed along with advances in vacuum seal technology and refrigeration.
REFUND POLICY
Though it is not often that we have unhappy customers, we are committed to satisfaction and a pleasant experience for everyone. That's the Good Ranchers' guarantee. If you are not satisfied with your purchase, we would love the opportunity to make it right. Please revisit the tent that you purchased your products within 7 days and we will gladly refund or exchange your purchase. After 7 days returns maybe subject to a 20% restocking fee. All returns after 14 days are at the discretion of management. You must provide your unopened and frozen product in its' original packaging along with your receipt or proof of purchase for a refund or exchange. Customer satisfaction is our guarantee!